District Export Council of Southern California Members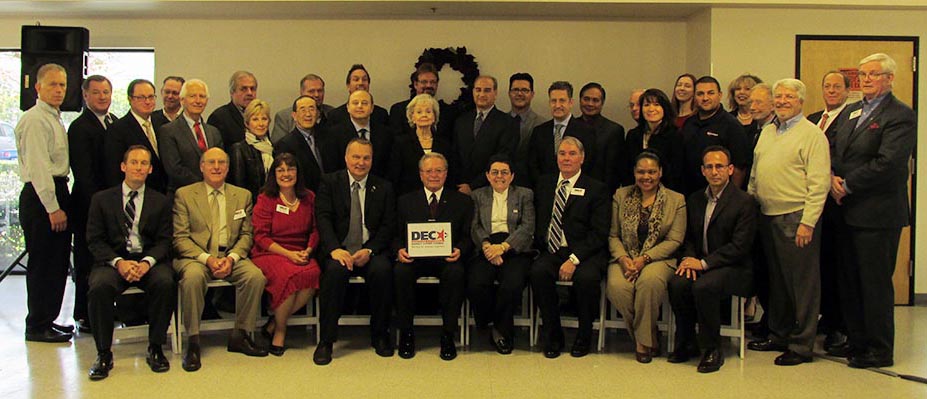 Welcome to the District Export Council of Southern California (DECSC). DECSC
assists local small and medium-sized companies export their products and services
worldwide by sponsoring export-related events and workshops.
If you are a U.S. company located in Southern California, DECSC and the U.S.
Commercial Service of the U.S. Department of Commerce offer four ways to grow
your international sales:
- World-class market research
- Trade events that promote your product or service to qualified buyers
- Introductions to qualified buyers and distributors
- Counseling through every step of the export process

Our Mission

The District Export Councils contribute leadership and international trade expertise to complement the U.S. Commercial Service's export promotion efforts through counseling businesses on the exporting process and conducting trade education and community outreach. See DECSC's Strategic Plan Summary.
The President's National Export Initiative (NEI) - Doubling U.S. Exports by 2015

NEI is an initiative to improve conditions that directly affect the private sector's ability to export. The NEI will help meet the Administration's goal of doubling exports over the next 5 years by working to remove trade barriers abroad, by helping firms -- especially small businesses -- overcome the hurdles to entering new export markets, by assisting with financing, and in general by pursuing a Government-wide approach to export advocacy abroad, among other steps. The NEI is a multi-year effort to increase U.S. jobs by increasing the number of companies exporting and expanding the number of markets current U.S. companies sell to. Learn more..

_____________________________________________________________________
See our TPP BLOG for the Latest Updates on Trans-Pacific Partnership (TPP) Agreement
_____________________________________________________________________
DECSC Recipient of "2014 DEC of the Year Award"
by U.S. Department of Commerce
Director General US&FCS & Assistant Secretary for Global Markets USDOC
Arun M. Kumar (left) presents Award to Donald Sovie, Vice Chair - DECSC


Jason Sproule - USCS (left), Donald Sovie, Vice Chair - DECSC, Roy Paulson, Chair Nat'l DEC & Jerry Tyler, DECSC